Pneumatic manipulators, produced by ATIS Manipolatori, are specialized machines for the transportation of loads, with the possibility of picking a part out of the center of gravity. The operator can easily grab the load in horizontal or vertical position and rotate or tilt it. The rigid arm is supplied with either a suction or mechanical gripper. These machines can maneuver loads up to 500 kg.
Pneumatic manipulators come equipped with a smart balance system that facilitates machine operation even when transporting very heavy loads. This feature enables the operator to orient parts to their intended destination and the safety systems will not let the load drop even in the case of power failure (pressure).
These machines are particularly suitable for heavy industries and are used for the transportation of metal sheets, metal tanks, car parts and other steel parts. Other applications include maneuvering more standard products e.g. glass panes, reels, crates or elements of radio/TV appliances.
In brief:
– lifting capacity: 500 kg
– manipulation through various orientations
– easy operation and precise part positioning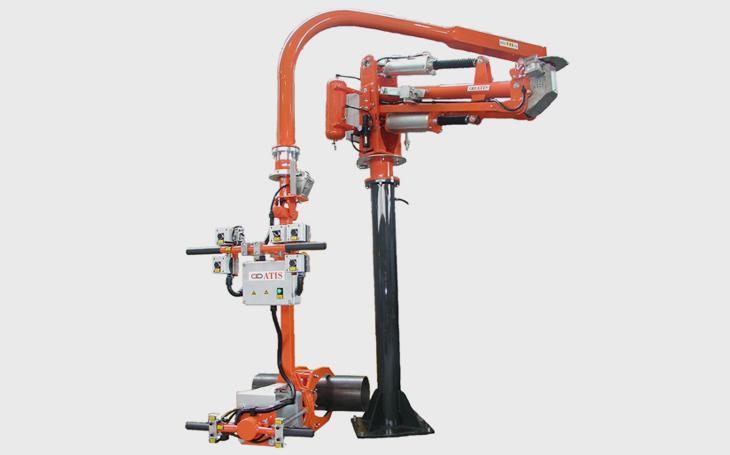 PNEUMATIC MANIPULATORS GALLERY
PNEUMATIC MANIPULATORS VIDEOS